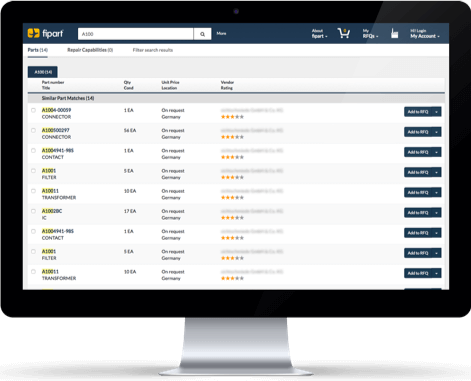 Mission Statement - Next Generation procurement for the Aviation Industry
Our mission is to modernize the inefficient procurement process of aftermarket aeronautical parts, products, and services. This corner of the industry is still driven by methods developed decades ago. Automation has occurred, but the basic flaws such as phantom parts, inaccurate inventory, or unreliable parties remain. fipart is building a system that directly tackles these issues by rewarding and promoting real quality buyers and real quality sellers.
---
Focused intelligence data mining approach
Our focused intelligence data mining approach provides the foundation for our innovations. Today there is much data available in very powerful information systems. This data can be harvested and managed to gain efficiencies and quality.
Our internet solutions leverage advanced technology and social networking practices to provide buyer and seller interactions based on quality driven processes. Twenty first century buying and selling is strictly about knowledge, value, and professional recommendations. Every other industry is being swept by this change. fipart is building the system that will bring it to the Aeronautical industry.